12 COOLEST BLACK MEN BEARD STYLES IN 2021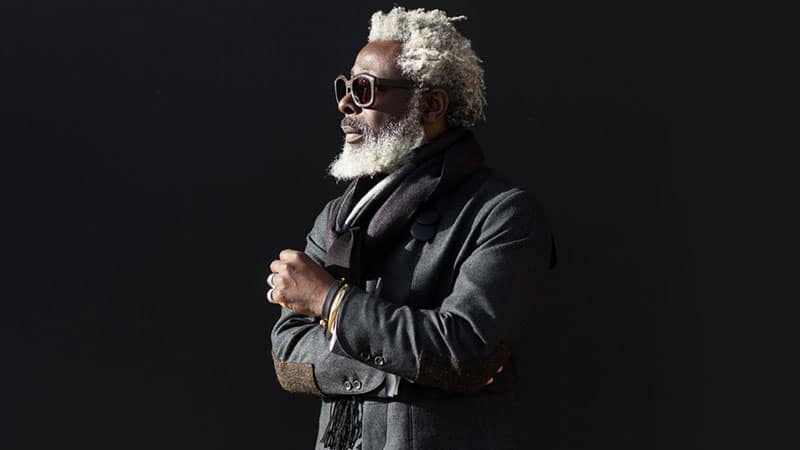 It's no secret that beards are back. From the classic goatee to the chin strap – and even mutton chops – black men are embracing facial hair once again. And it's no wonder, a beard takes your look to the next level, shows off your personality, and emphasizes your best features. And even better, women love them – all the way from five o'clock stubble to a full, classic beard. If you're considering growing your beard or want to change up your style, check out the top beards for black men.
1. Anchor Beard
The anchor is a pointed, goatee-style beard paired with a mustache; this combination creates the shape of an anchor, which is where the beard gets its name. It's also known as the 'Tony Stark' beard after the Marvel character. Grooming is vital when it comes to the anchor beard; regularly trimming each section is essential to keep the shape intact. Men with a round, rectangle, or square face suit the anchor beard look.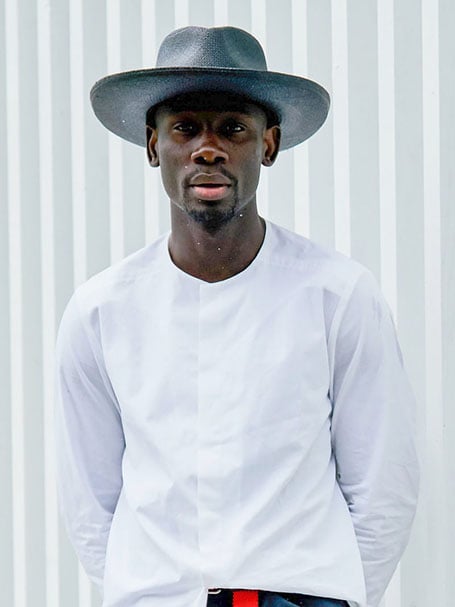 2. Garibaldi Beard
The Garibaldi beard is named after the 19th Century Italian general Giuseppe Garibaldi, who was known for his prowess in battle. A powerful and masculine look, it combines a mustache with a full, rounded beard. NBA star James Harden has a variation of the Garibaldi beard called the ducktail. That style involves shaping the bottom of the beard into a slight point. To maintain the Garibaldi beard, get regular trims with your barber. Doing so encourages hair growth and reduces split ends, which – if left in place – can give the beard a scraggly look.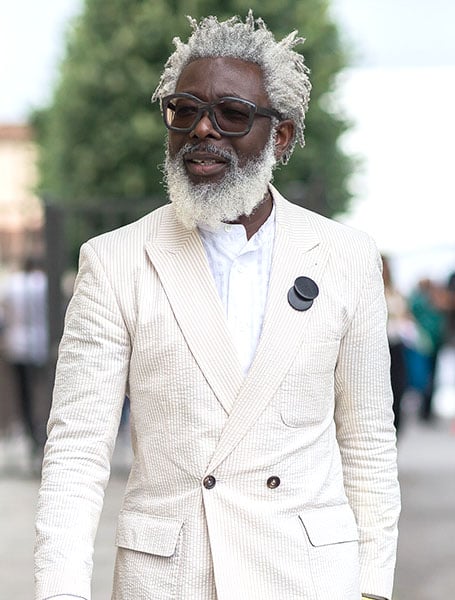 3. Short Beard with Shape Up
When it comes to grooming your beard, the shape up is a popular choice for many black men. It involves shaving the cheeks to create a sharp line between your hair and skin. A straight line can make your face look more angular, while a curved line looks unique and stands out. While a shape up can be combined with any facial hairstyle – NBA star LeBron James famously pairs his angled shape up with a full beard – it looks best with a short beard.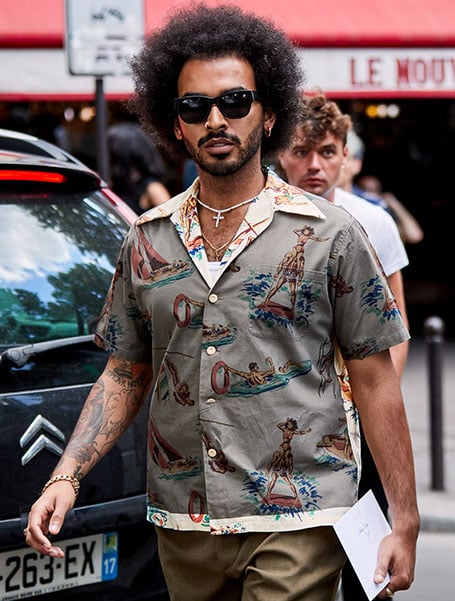 4. Classic Beard
There's nothing like a classic, full beard. It's a timeless and versatile look that's effortlessly masculine. Popular back in the 1970s, black men are embracing the full beard once again because it can be adapted to suit everyone. Your barber can shape the beard to give you the appearance of a stronger jawline or balance out a face that's round, wide, or narrow. A classic beard also looks great with many different haircuts, from a fully shaved head to braids, locs, or an Afro.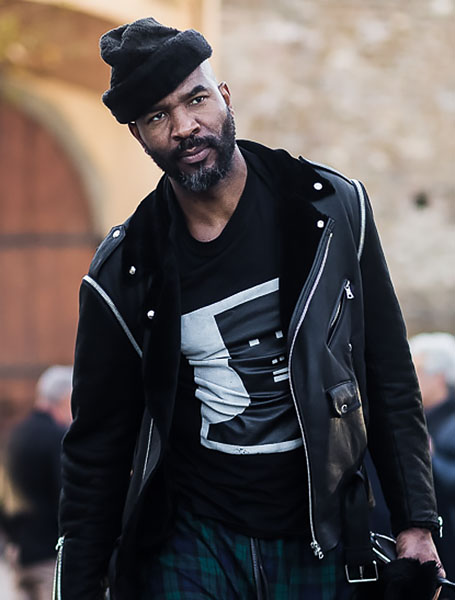 5. Goatee
An enduringly popular look for black men is the goatee. That's because it's one of the quickest and easiest beards to grow. It's also an ideal choice if your facial hair tends to be patchy on your cheeks, as you can keep them shaved clean. It also suits every face shape. In particular, those with a round face will appreciate the goatee. That's because it defines the chin and draws attention to the center of their face.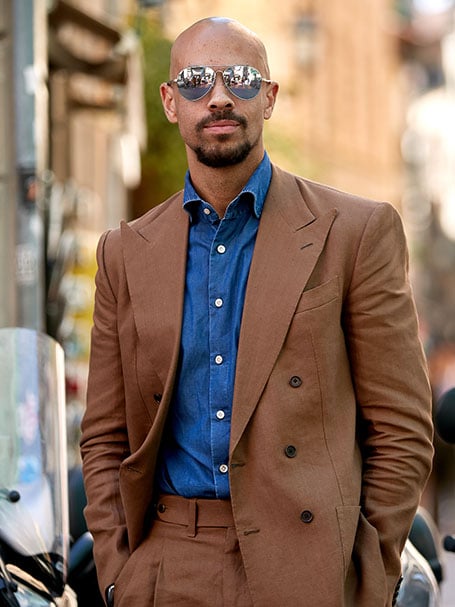 6. Short Beard
A short beard is when each hair measures one to two inches long. They're popular with black men because they look great and are easy to maintain. Men who can grow a uniform beard look best with the short beard style; if yours is patchy, choose a goatee or mustache instead. Because your facial features will still be visible with a short beard, it's crucial to visit a barber to discuss which areas to leave longer and shorter. For example, rounder face shapes should leave the sides longer, while more angular faces might opt for longer hair in the center.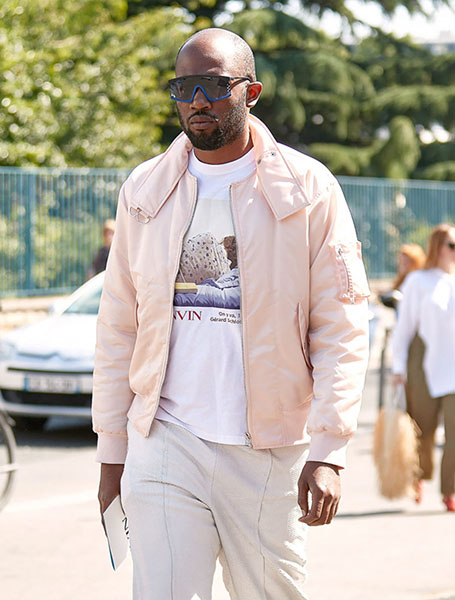 7. Mutton Chops
Another retro style coming back into fashion is mutton chops. They suit men looking for a bold and individual beard style. The look is defined by long, full sideburns cut at a wide-angle. Because they are so closely associated with the men of the Old West, mutton chops can risk looking like a costume. To give them a modern twist, grow the chops into a beard and keep it neat with regular trips to the barber. When maintained correctly in this way, mutton chops will give you a full face and an old-school masculine look.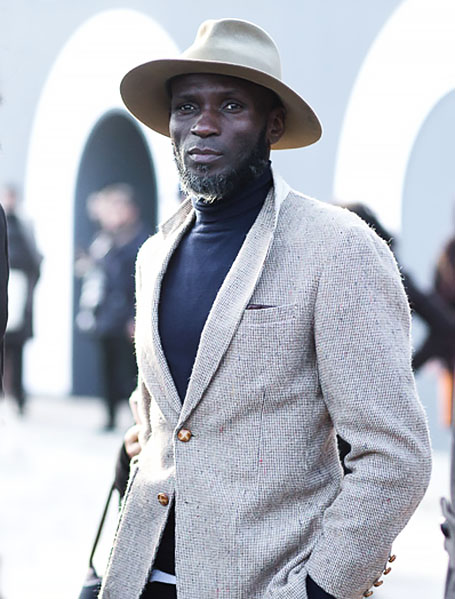 8. Bushy Beard
The bushy beard is a bold look that can be adapted to suit any man. Because it hides the lower half of your face, a thicker beard can be trimmed to create a stronger jawline or balance your features, making your face appear longer. As these beards take time to grow and require a solid foundation of hair, they can make you look older and more mature. Donald Glover – who was previously a fan of the barely shaved beard and the mustache – embraced the bushy beard in 2018, giving him a 1970s-inspired look.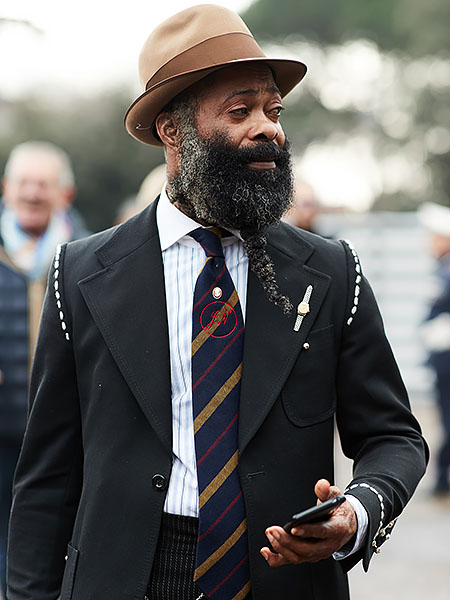 9. Five O'Clock Beard
The five o'clock beard – otherwise known as a five o'clock shadow – is a classic men's look. Similar to the barely shaved beard, it involves letting your beard grow for one or two days, then using an electric shaver to trim it down. Because it's a simple and natural look, the only sculpting you need to do is cleanly shaving the edges of your beard on your neck and cheeks. Make sure the line is graduated, rather than sharp, to maintain the effortless vibe of this beard style.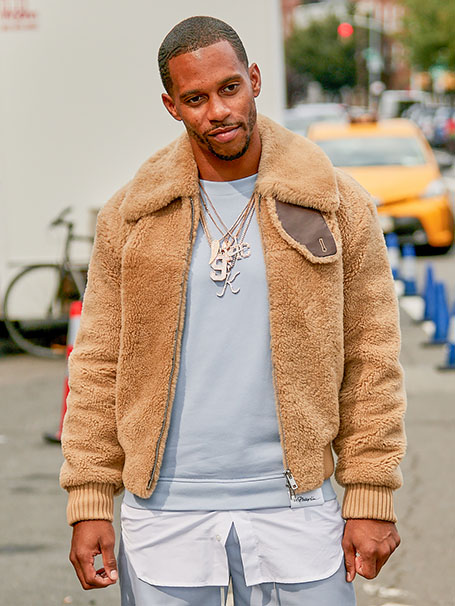 10. Chin Beard
Famously worn by actor Michael Ealy and A-lister Jamie Foxx, the chin beard combines a thicker goatee connected to a shorter, barely shaved mustache. Shave off your sideburns and any stubble on your cheeks. Doing so keeps the focus on your beard and the center of your face. It suits men with diamond and triangle face shapes.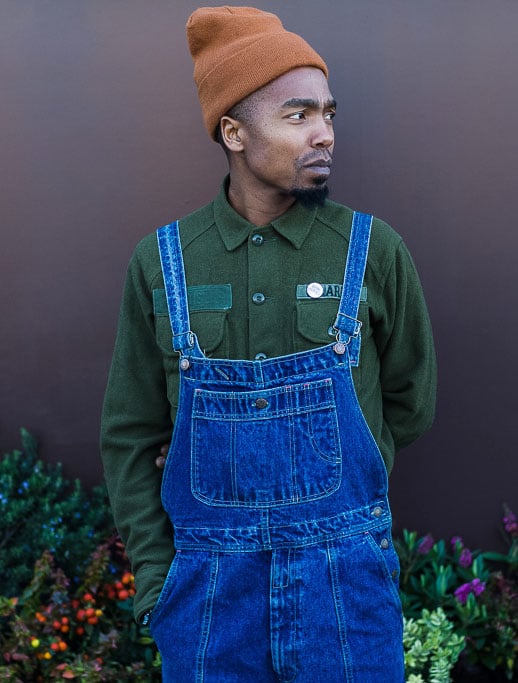 11. Biker Beard
The biker beard is a dramatic look that attracts attention. It involves shaping your beard, so it's extra long at the chin while keeping the sides straight. Growing a biker beard takes time, and does require some extra care to stop it looking messy or scraggly. Regular trims are a must, as is using moisturizing beard oil. For black men, it's best to avoid lanolin-based oils as they can clog your pores. Instead, choose a product with coconut, argan, tea tree, and jojoba oils to keep your beard and skin looking their best.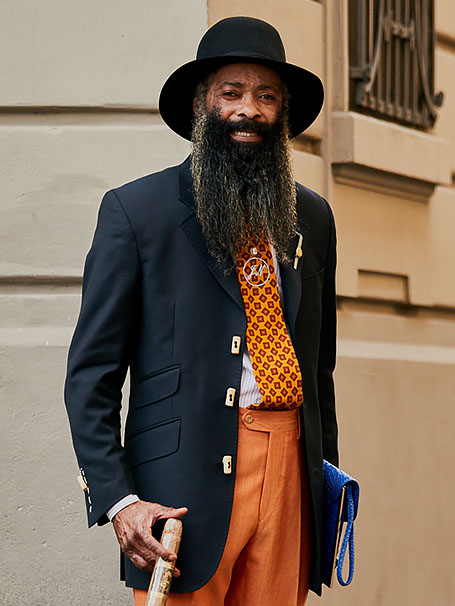 12. Chin Strap Beard
The chin strap beard differs from a chin beard in several ways. Firstly, the beard itself is generally shorter and neater and can extend along the jawline rather than just in the center. Secondly, the chin strap beard isn't a goatee style; that means it's not connected to a mustache. The chin strap beard draws the eye down, making it perfect for men with rounder faces who want to define their chin and jawline.